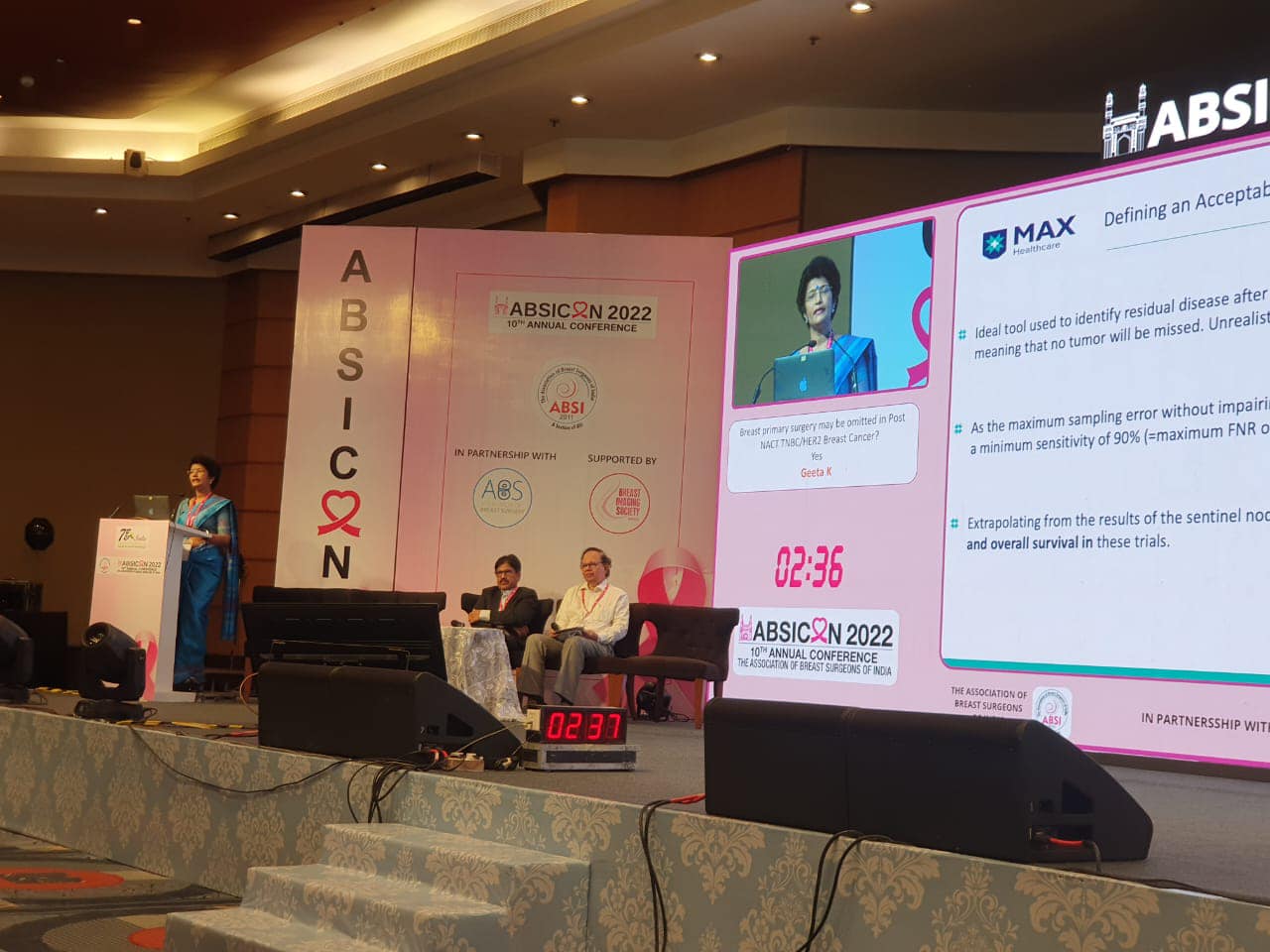 ---
Excellent ABSICON… attractive format, well thought out debates, stimulating discussions, erudite faculty, superb participation, great hospitality and grand entertainment (Sufi performance was stupendous!)👏👏👏
A conference befitting ten years of ABSI!! I was there 10 years ago and this time was certainly special!!
Heartening to see young, enthusiastic breast surgeons thronging the place to share their experience (200 abstracts)and to gain from the wisdom of stalwarts from India and overseas… all for the patients' good!👍👍
A huge shout out to Aditi Chaturvedi, Karishma Kirti, Kirti Katherine Kabeer, Dr. Reetu Dogra, Dr. Pragnya Chigurupati, Garvit Chitkara and many more (memory fails me😙), for painting an optimistic picture for the future of Breast Cancer Research and Treatment.
Many congratulations to Dr. N Raghuram, Dr. Somashekhar, Dr. Ashwin Rajagopal, Dr. SVS Deo, Diptendra Sarkar, the overseas faculty and the entire team for putting this together!!
---