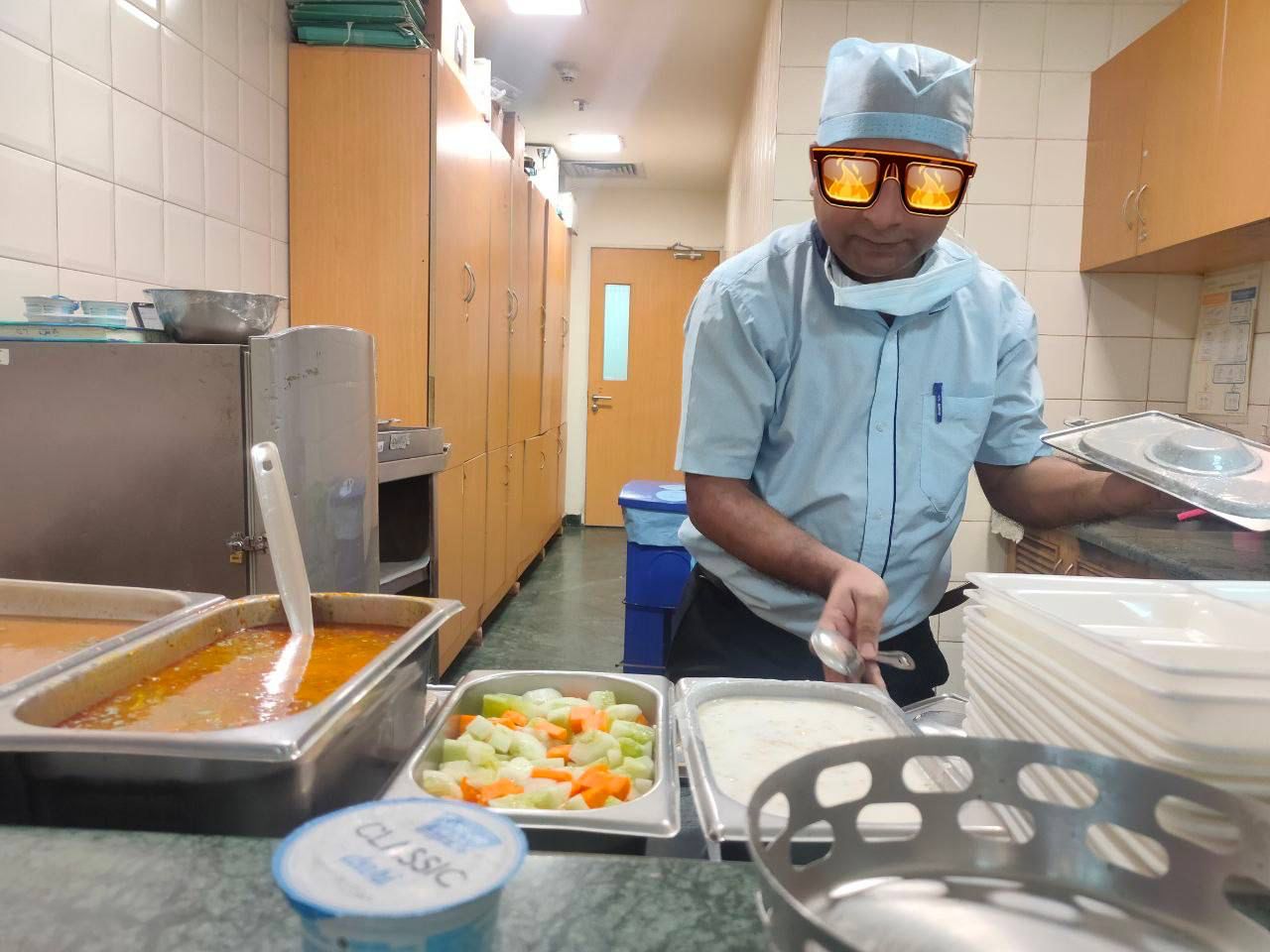 Thank you, Murari Bhaiyya!
The time on the clock is 2.00pm and surely the gastric juices searching for food can only grumble and growl in the stomachs of surgeons who have been relentlessly operating since morning. My team is no different.
In between cases, lunch happens and the provider is a gentle, well mannered, Murari Bhaiyya, so full of empathy that doctors may like to pull out a leaf from his book. He takes it upon himself to ensure that his flock of doctors, nurses and the support staff in the theatre are provided for. He personally loads his trolley of food and serves everyone with a smile taking care of each one's needs, pickle for one, green chilly for another, chutney for yet another and so on. He will always insist that you go for a second helping, like mothers do. And all this and more, without expecting anything in return. I carry food from home, but he will always ask me to try something from his fare.
If he gets to know that some of his flock are operating, he will keep food aside for them and ensure that they don't go hungry, if it is past lunch time. The positive vibes he adds to the food makes it a treat to relish.
The passion for his work is unmatched. I don't know how much he gets paid for his services but what he makes of his job, is priceless!!
May the Divine bless him abundantly!!