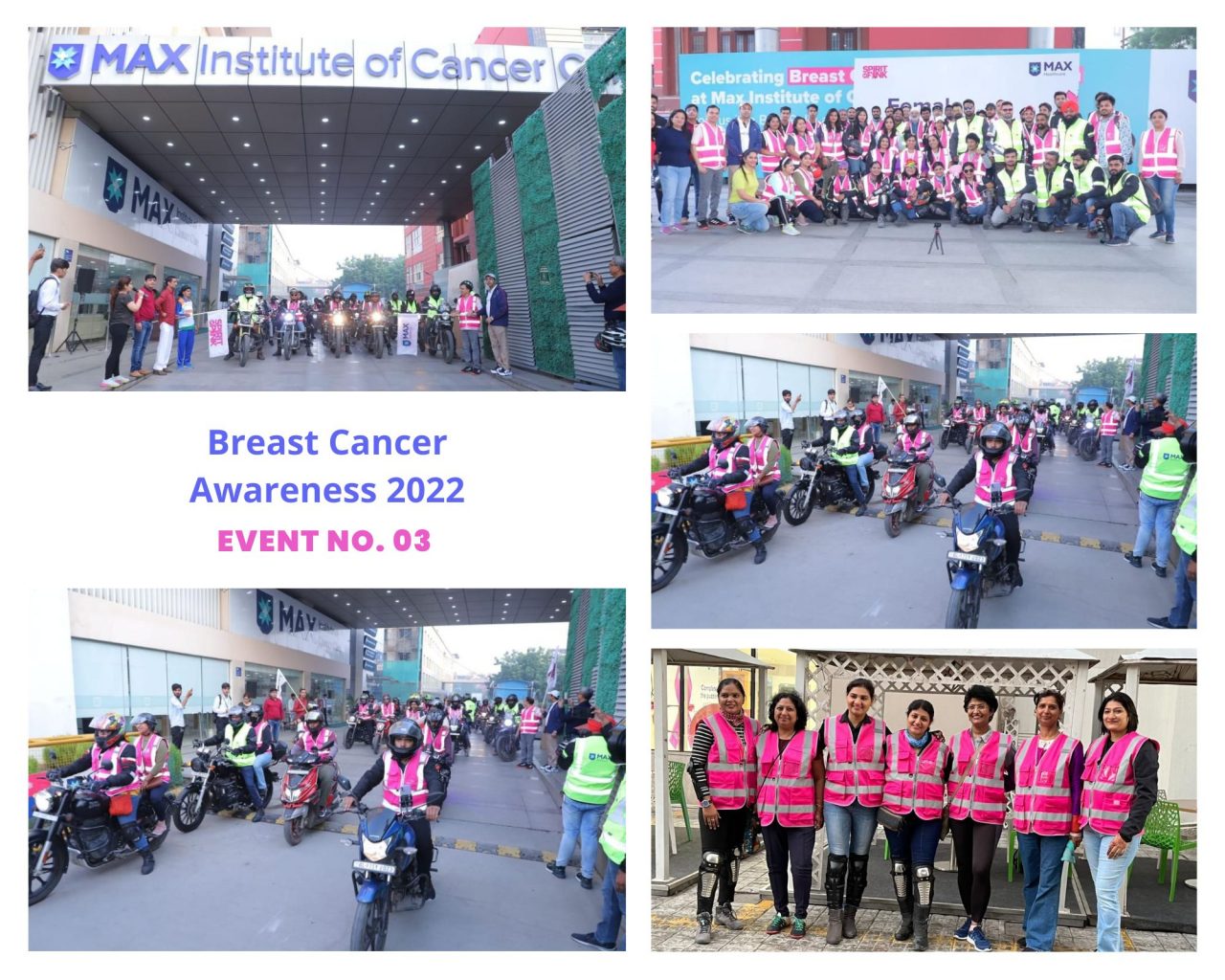 A super exciting Sunday morning with a blitz of pink, this time, with Women bikers and Breast Cancer Champions and Caregivers donning pink jackets and absorbing the calm of the morning interrupted by the powerful Vroom! Vroom! of their mean machines.
Flagged off by the 94 years old international athlete, Bhagwani Devi, along with Dr. Gaurav Aggarwal and Dr. Gopal Sharma. 100 bikers took to the street from Max Hospital Vaishali to Max Hospital Noida. As the pink stream vroomed ahead, it would have caught the attention of the bystanders- Pink for Breast Cancer Awareness. 🎀🎀🎀🎀🎀
Empowered women- spreading the message of being breast aware. Doesn't get better than this.🌸🌸🌸🌸🌸🌸
A huge shout out to Nandani Verma, Dr. Leena Biswas, Khushboo, Mansi, Chandni and all the other lady bikers. You are inspiring!!
The pics say it all!
Thank you Jatin Verma, Vanshikha, Shahzad Hussain, Sushila Kasana Jainer