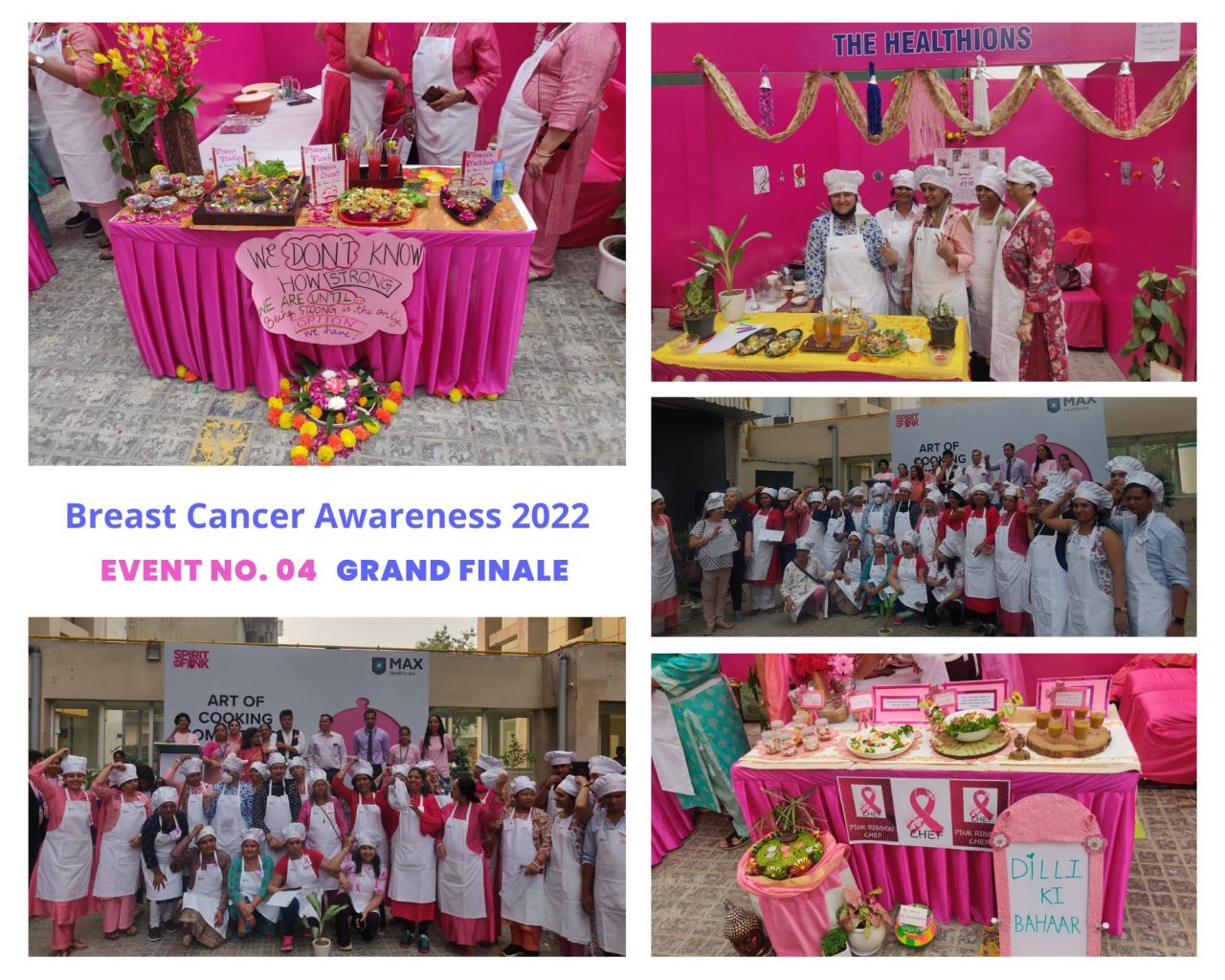 ART OF COOKING
Curtains were brought down on a month-long Breast Cancer Awareness campaign at Max Vaishali, in exemplary fashion. You would have been witness to several cookery shows but this event surely surpassed any that I have witnessed in the past. There were 9 teams with 4 participants each and they were all Champions, those who had been through the experience of breast cancer. Some, who were 10 years past the disease and others who were on treatment. Most of them prepared but one team came together just then.. Spirited, talented, creative with magic in their hands. 👩‍🍳👩‍🍳👩‍🍳👩‍🍳👩‍🍳Each team decorated it's stall, collected items from the food counters to put together a drink, a starter, a salad and a dessert. 😋😋😋
Then what happened was sheer magic. The judges Chief Dietician at Max Saket, Ritika Samaddar RD and Celebrity Chef Saby Gorai were at a loss. They had a tough time judging the competition. Thank you for being there.
They were all winners. They won the competition and many hearts. They suffused the space with such positivity that it will be some time before we are able to replicate this energy.🏆🏆🏆🏆♥️♥️♥️♥️♥️♥️
Thanks is due to the each participant… you made us all so proud, to Dr. Gaurav Aggarwal Jatin Verma and Vanshikha for giving wings to this dream event, to Sushila Kasana Jainer and Archana Mann for coaxing and cajoling the participants into believing that they would be creating memories for life and most of all, Head Dietician, Ms. Nidhi and her team at Max Vaishali, for curating all the ingredients, organizing them and executing the distribution flawlessly on the ground.