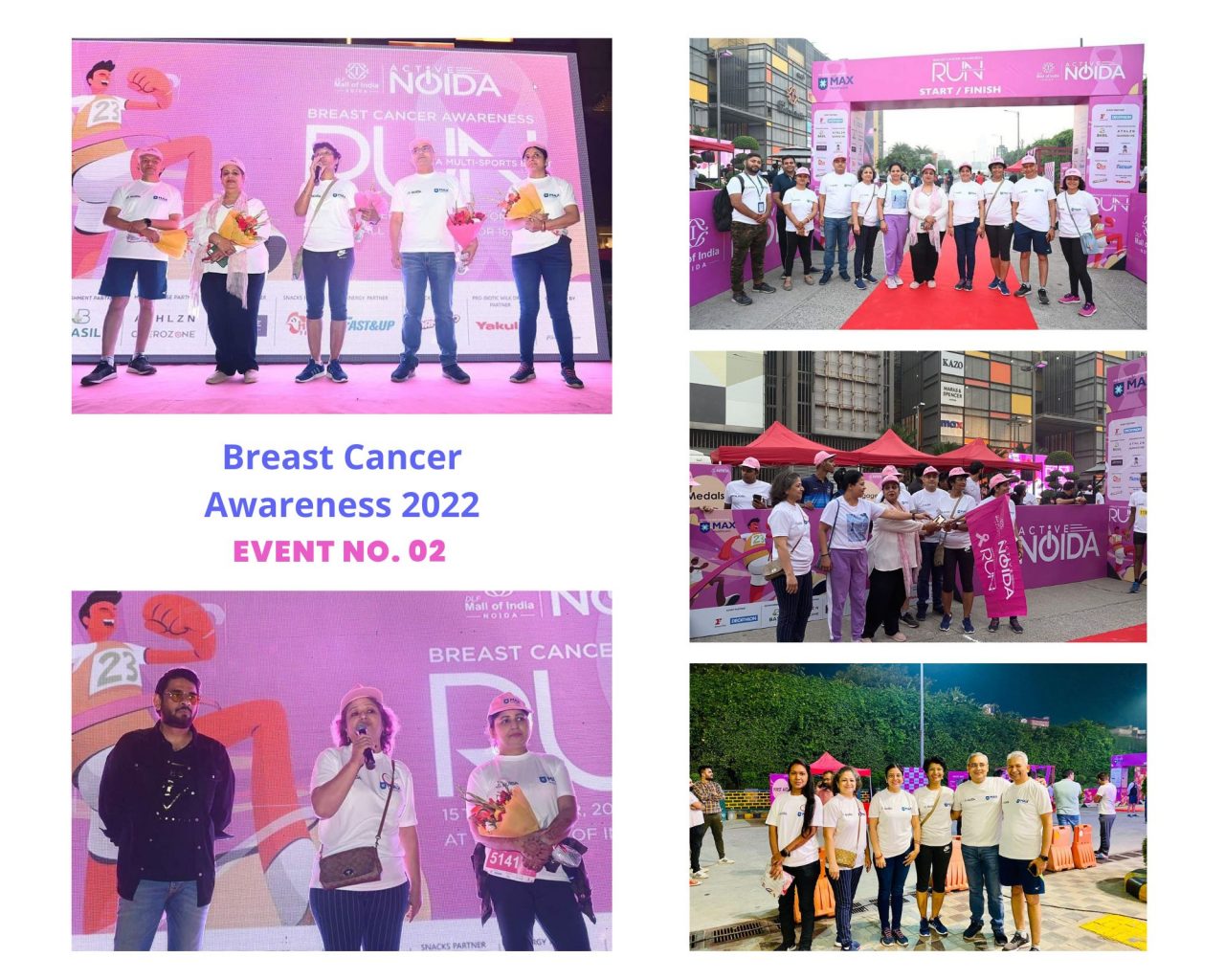 Physical activity is known to reduce the risk of breast cancer by almost 35-40% in a Norwegian study and outcomes are better after breast cancer in those women who exercise regularly!!
Happy to have been part of a run in the wee hours of 15th Oct 2022, where Max Hospital, Patparganj teamed up with DLF Mall Noida.
Dual purpose achieved as the Oncology Team at Max Institute of Cancer Care, Max Hospital Patparganj Dr. (Prof) Meenu Walia, Manoj Tayal, Dr. Satyam Taneja, Rashmi Shukla and I, Geeta Kadayaprath took stage with Breast Cancer champions to create breast cancer awareness and also flagged off a run, to underscore the importance of physical activity.
I did not mean to run but completed a walk and a run of 2.5 kms 😌with my colleague Dr. Manoj Tayal. Not much but every bit matters!!😜
And then it was work as usual starting at 8am!👩‍⚕️
Thank you Dr. Kousar Shah, Mansi Jhamb and team for supporting this cause!!